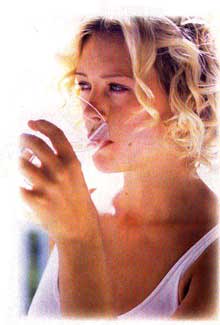 We all know that minerals are good for our body. In addition to vitamins, our bodies also need minerals to help regulate cell function and provide structure for cells. These minerals include calcium, phosphorus, and magnesium. But when these minerals are present in our water, they can wreak havoc on our plumbing and our household appliances. Tap water contains lots of minerals in varying degrees based on where you live and your home's water source. Even if you don't think you have hard water, your water does contain minerals. Over time, these minerals can damage your plumbing and appliances. As scale build-up forms that can eventually close your pipes and cause corrosive damage to your dishwasher, hot water heater and any other appliance that uses water.
Common salt-based water softeners will remove the minerals from your water, but not without some negative side effects. First, salt is highly corrosive. Anybody who has lived in a snowy climate can testify to the detrimental effects of salt. Salt-based softeners use the same salt used on icy roads, which destroys the underside of cars. Another problem with removing all the minerals from your water is that your body will no longer be receiving the minerals it needs. Salt-softened water shouldn't be used by people with hypertension or heart patients. Salt can also damage your plants and landscaping. Finally, salt water softeners do nothing to remove or reduce the scale build-up that is already present in your pipes and appliances.
Homeowners with salt water softener systems will go through more water heaters because of salt's corrosive effect on the heating coils. Maintenance of salt water systems can be expensive and a real hassle as well; they require more than 800 pounds of salt every year.
Magnetic water systems on the other hand, remove existing scale build-up and prevent further damage to your home. They leave all of the necessary minerals in the water that your body needs by using magnetohydrodynamics Simply stated, magnetohydrodynamics is what happens when water passes through a properly focused magnetic field. The magnetic field breaks up some of the complexes that are carried in the water. The net effect is that the hardening minerals are changed from a scale-like ice cube to a powder like snowflake. The minerals ar still present but they ar reduced to a powder form that won't clog or build-up. If you are just as concerned about your home's health as you are your body's, a magnetic water system may be the answer.